Student Employment Information
Process for Students Seeking Employment
Contact Career Development
(903) 468-3223 
Hirealion@tamuc.edu
Process for Departments to Hire Students
There are several steps associated with hiring student employees. Some steps are managed in HireaLion Powered by Handshake (the student job posting website), whereas other steps are managed in Workday. Here is what the overall process looks like: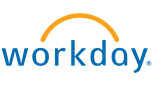 Student Employment Announcements: 
We now have an electronic Laserfiche process for what was formally known as the DATA CHANGE REQUEST form. We will now be referring to this form as the WORKDAY CHANGE REQUEST. This form is used to request Add Jobs, End Jobs, Transfers, Pay Changes, Title Changes and Work Period / Hour Changes. The link to the form is listed under STUDENT EMPLOYMENT FORMS on our HR Student Employment web page. For questions or errors relating to this form, please email HR.StudentHiring@tamuc.edu.
In place of having a "Hiring Calendar" with pre-set Student Employee start dates, we are setting a general rule, instead. New general rule:
Each new hire takes approximately 1 full week to process, so please be sure to submit all new PreHire forms AT LEAST 1 week prior to the desired start date to insure proper processing/approval time. For questions on Student Employee start dates, contact Jayla Mayes in HR at 903-886-5852 or email HR.StudentHiring@tamuc.edu . 
Student Employment Procedure 33.99.08.R1
Workday Student Hiring Overview
GA Teacher of Record Hiring Checklist
Sample Student & GA Position Descriptions
Instructions to fill out the Online Student Pre-Hire Set Up Form
Student Employment Forms
Online Student Pre-Hire Set Up Form
Workday Change Request (Formally known as the Data Change Request)
Minor's Employment Release Form
Form I-9 Info
The following documents are acceptable for Form I-9 to establish an employee's employment authorization and identity. The comprehensive Lists of Acceptable Documents can be found at the link below.
To establish both identity and employment authorization, a person must present to their employer a document or combination of documents from List A, which shows both identity and employment authorization; OR one document from List B, which shows identity AND one document from List C, which shows employment authorization.
For assistance
please contact Jayla Mayes:
903-468-8741
Changes to the Student Worker Involuntary Termination Process:
NOTE: VOLUNTARY TERMINATION STATUS IS ONLY APPROPRIATE WHEN THE STUDENT HAS RESIGNED BY PROVIDING A WRITTEN RESIGNATION OR THE POSITION/CONTRACT/GRANT HAS ENDED. ALL OTHER TERMINATIONS ARE CONSIDERED INVOLUNTARY.
Texas A&M System's Office of General Counsel (OGC) has instructed HR that they are to be involved in all involuntary student terminations.
The below actions should be taken PRIOR to informing the student of their terminated status, as approval must be obtained first.
Upon entering an involuntary termination via Workday, add detailed comments along with all supporting documentation to justify the involuntary termination. Supporting documentation should include any written or documented correspondence and thorough records with dates of counseling/warnings/progressive discipline given.
The comments and documentation provided will be forwarded by HR's Student Hiring Specialist to OGC and HR's Employee Relations representative for concurrent consideration.
The termination will remain in HR's Workday inbox until both OGC and HR's Employee Relations representative have approved the grounds for involuntary termination.
Once written approval is obtained from OGC, the written approval will be attached to the termination in Workday by HR and the involuntary termination task will be finalized.
Only after approval is obtained can the department can notify the student that they have been terminated along with advising them of the Student Employee Grievance and Appeal Procedure.