Mentor Teacher
Mentor Teacher
Our records indicate you've been assigned to Mentor one of Texas A&M University-Commerce interns and/or residents.  We are excited to announce our institution will be using a new assessment system called Tk20.  You may have already received an email from Tk20 notifying you of your assessments to complete for your resident(s).  In an effort to minimize your work-load the assessment forms are simple forms verifying mentor training and conferences you may have been involved in with your resident(s).  In the email from Tk20 you will be provided a direct link (see below email example) allowing you to access the form(s) you need to complete for your student. 
If you do not receive an email with the direct link from Tk20 you may go to TK20 login page and enter your district email address as your username AND district email as your password.  You may access your forms by clicking on the "Field Experiences" tab on the left hand side then click on your "student's name".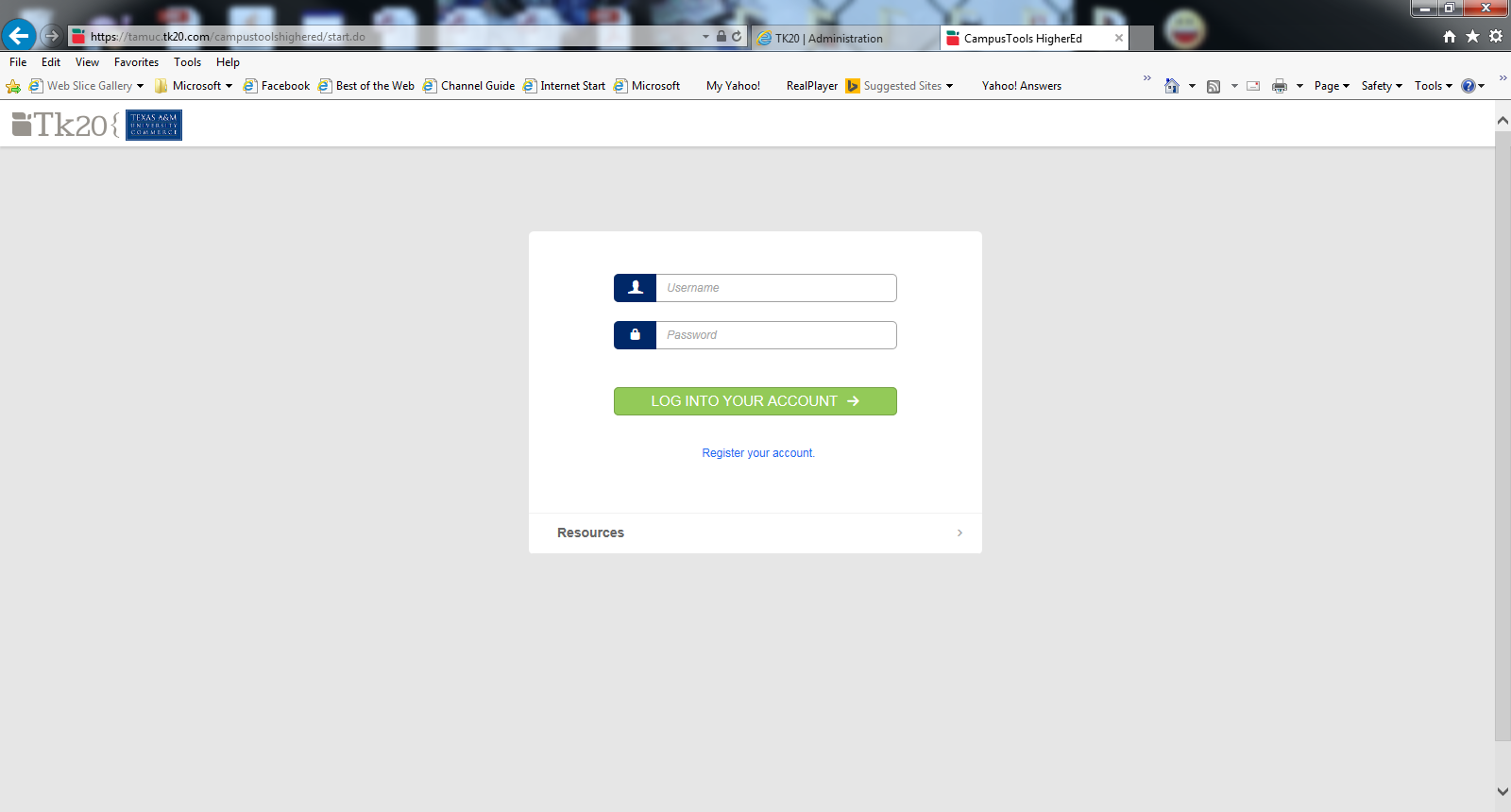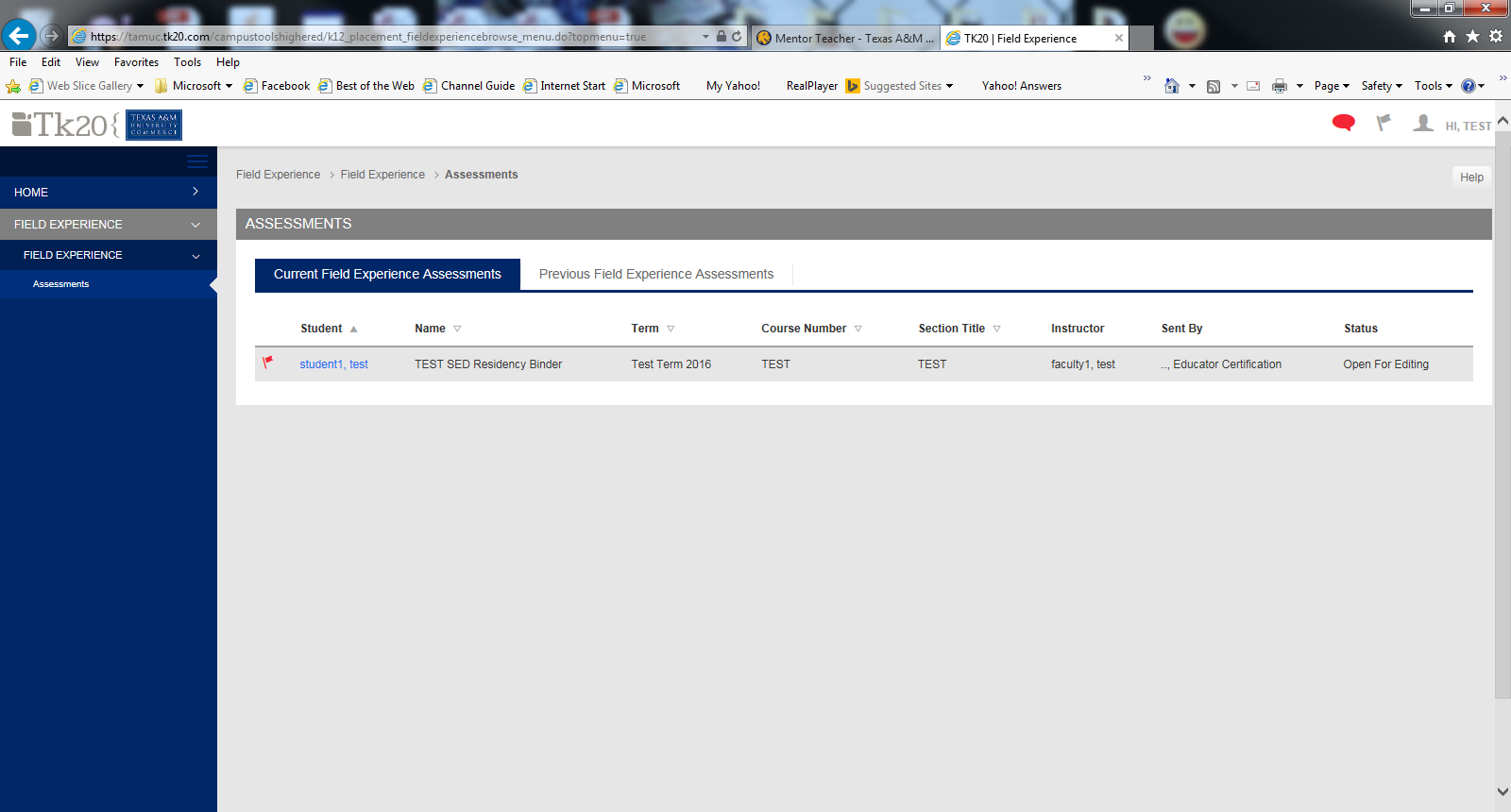 | | |
| --- | --- |
| Secondary Mentors - How to Complete Mentor Forms within TK20 | Watch Video |
Email Sample
Dear test,
You have been assigned to supervise and evaluate test student1 at Test Site. Please click the link below or copy and paste the URL into your browser to complete and submit assessments associated with this placement.
 
 https://tamuc.tk20.com/campustoolshighered/externalAction.do?type=fieldexperience&user=-47fe57405a3e126e1503b9fd91e2508&portfolioPk=-47fe5740475e53cd157014dc197-7f
 
Warning: In order to prevent data inconsistencies, please make sure that you only assess one student at a time and do not open assessments or navigate the system in multiple browser windows or tabs.
Make sure to save this email. You will be able to access the associated assessments from the link provided.
If you have any questions, please contact the Tk20 Unit Administrator at :
Jill Woodruff
beateacher@tamuc.edu
903-886-5886
Tutorials and quick guides are available at the Tk20 Help Desk.
Thank you!