FY17 (2016 - 2017) AWARDS
Jinoh Kim, Assistant Professor in Computer Science & Information Systems, was awarded $50,000.00 for his research entitled, "Research on Intelligent Analysis Technology of Abnormal Network Traffic on Cloud Environment" by the Electronics and Telecommunications Research Institute.  
__________________________________________________________
Veronica Reed, Director of TRIO Programs, was recently awarded renewals for the department's "I BELIEVE" and "I Am Somebody" programs.
Trio Programs, which include Upward Bound, are federal outreach and services programs designed to help low-income and first-generation college students, and people with disabilities, enter and succeed in college. The Trio Programs provide academic services starting with individuals in middle school through higher education.
The "I Am Somebody" pre-collegiate program services the Commerce High School, Bonham High School, Greenville High School,  and Sulphur Springs High School.  As many as 91 students are served by this grant.  The award will fund the program from 2017 through 2022 in the amount of $1,965,580.00.
The "I BELIEVE" program services Sherman High School, Denison High School, and Cooper High School.  As many as 63 students are served by this grant.  The award will fund the program from 2017 through 2022 in the amount of $1,351,875.00.
Ms. Reed states, "The Trio Community is extremely excited about the opportunities the Federal Grants will afford first-generation college students who are pursuing their life long dreams of obtaining a bachelors degree. "
"While access to higher education is available to many students our first-generation college students are still faced with financial constraints that impede upon their ability to be successful in completing college; therefore, it is important that our Trio Upward Bound Programs continue to be the bridge that provide the necessary resources for success."
__________________________________________________________

Dr. Bao-An Li, a Regents Professor in the Department of Physics and Astronomy, was awarded a grant by the National Science Foundation for his project titled "Physics and Astronomy Scholarships for Success (PASS)".  Drs. Cheri Davis and Matt Wood are Co-PIs on the project.  The grant, in the amount of $570,782.00, will allow Texas A&M University-Commerce to provide at least 45 scholarships over 5 years to students with a Physics major who have demonstrated a financial need and academic ability.
Dr. Li wants everyone to know, "To make the PASS project a complete success we need strong support of the whole faculty in the department as well as the university administration."
__________________________________________________________
Dr. Curt Carlson and Ms. Jane Bednarz were awarded the "Criminal Justice and Policing Reform Grant" from the Charles Koch Foundation in the amount of $4,500.00 for academic research.  Ms. Bednarz will be conducting research in the area of eyewitness confidence and accuracy.
"After completing my doctorate, I plan on continuing to work in the university setting as a researcher and teacher. I hope to continue my work on the eyewitness confidence-accuracy relationship so that perhaps a bridge can be formed between the current way that the criminal justice system handles eyewitness confidence, and the best practices supported by empirical research. In turn, this bridge should help reduce the rate of wrongful conviction of innocent individuals when cases are largely based on eyewitness identification testimony." Ms. Jane Bednarz, doctoral student under Dr. Curt Carlson's direciton.
__________________________________________________________
Dr. Andrea Graham was been awarded a grant in the amount of $11,727.00 by the Texas Higher Education Coordinating Board for an "Engineering Summer Program for Girls."
The curriculum for the summer program is being developed based on the success of prior ESP camps.  Planned activities include but are not limited to:
Engineering Summer Camp for girls will focus on the following areas:
•Enlighten- Throughout the camp presentations camp counselors and invited industry guests will help to invalidate perceptions and stereotypes that many girls have experienced regarding their math and science ability.
•Engage - Students will participate in hands on activities and begin to consider solutions to real life issues facing our world in a team centered environment.
•Empower- Through interactive activities and information, students will gain knowledge about engineering disciplines and be encouraged to pursue these careers without hesitation.
Students will develop team work by creating a freestanding tower constructed with spaghetti, string and tape with the goal of supporting a single large marshmallow on top; designing robots using robotic kits to complete a defined mission; creating a medallion using Solidworks software and 3D rapid prototyping lab equipment; building a drone using LEGO kits; and building a bridge using popsicle sticks, glue, pipe cleaners, foam boards and cable or yarn.

__________________________________________________________
Dr. Robynne Lock, Assistant Professor in Physics & Astronomy, was awarded $203,285 from the National Science Foundation.  The project assesses the impact of scaling-up the teaching of physics and engineering to women students in 11th and 12th grade classes.
__________________________________________________________
Dr. Laura Chris Green, director of the Bilingual/ESL program, was awarded a one-time appropriation of $248,127 from the Texas Higher Education Coordinating Board.  The funds will support the educator preparation program and encourage students to pursue teacher certification in high critical need areas such as bilingual education, English as a Second Language (ESL), and Spanish.
__________________________________________________________


Dr. Jeff Kopachena, Professor in Biological and Environmental Sciences, was award $92,605.00 for Stage 2 of his project, "Ecological role of Red Imported Fire Ants (Solenopsis invicta) and their influence on Monarch Butterfly (Danaus plexippus) egg and larval survival in northeast Texas " by the Texas Comptroller of Public Accounts.  This project will run through December 31, 2018.
__________________________________________________________

Valerie Lutes, MSLS, Research and Instruction Librarian, was awarded $250 for her project entitled, "Native Voices: Native Peoples' Concepts of Health and Illness." 
Native Voices is a panel and iPad based exhibit that will explore the interconnectedness of wellness, illness and cultural life for Native Americans, Alaska Natives and Native Hawaiians. Stories drawn from both the past and present examine how health for Native People is tied to community, the land and spirit. Through interviews, Native People describe the impact of epidemics, federal legislation, the loss of land, and the inhibition of culture on the health of Native individuals and communities today. Five programs will accompany the hosting of the exhibit at Texas A&M University–Commerce Libraries and it is expected to be delivered April 26, 2017 and run will through June 7, 2017.
The event will include:
A talk would be a formal presentation given by a scholar or an expert in subject matter directly related to the exhibit.
A moderated panel discussion, chaired by a librarian or another member of the university community, would include four or five individuals who can speak to the themes of the exhibition, broadly construed.
A 60-minute film related to the themes of the exhibit followed by a moderated discussion designed to help the audience think about the film.
A Wikipedia Edit-a-thon program would consist of a small group of interested students and faculty learning to edit Wikipedia and creating or expanding a Wikipedia article relating to one of the topics of the Native Voices exhibit. Participants will learn the basics of editing Wikipedia (including proper citation of sources) from a Wikipedian, and navigation of the library databases and other information resources from an RIS librarian. A subject specialist will participate in the Edit-a-thon to answer question and provide subject guidance.
"School day" events would consist of field trips for local primary and secondary school students who come to visit the exhibit with their classes.  A guided tour could be given, with the content, length, and design varying with the ages of the students.  The local Commerce Independent School District would be invited to this event, as would schools and districts in other nearby cities. Ideally, the visit would be included as part of a campus tour, and would be the result of collaboration with the Office of New Student Orientation & Prospective Student Experience Staff.
__________________________________________________________

Dr. Jose Lopez, Interim Assistant Director & Assistant Professor Agribusiness, took 6 students to the 2017 Annual Southern Agricultural Economics Association Meeting in Mobile, Alabama February 4-7, 2017.  Dr. Lopez was awarded $600 by the SAEA for the SAEA 2017 Travel Grant.  This grant awards $100 for each student who travels to the Quiz Bowl for the department to recover some of its expenses.
__________________________________________________________
Dr. Ben Jang of the College of Science and Engineering Chemistry department received a grant from National Science Foundation for his project "REU Site:  Community College REU Site at Texas A&M University-Commerce."  The award in the amount of $295,000.
Dr. Jang stated, "It's a great satisfaction to see that the "Research Experiences for Undergraduates" (REU) program at A&M-Commerce continues to be funded by the National Science Foundation (NSF) for the last decade and for more years to come.  Our program is an important innovation training, education and outreach effort for the best community college students in the Northeast Texas region.
The REU program at A&M-Commerce started as a pilot summer project funded by the Graduate Studies and Research in summer 2005. In 2006, it was the first few projects funded by NSF of the University since 1970s. And, the success continues! This 10-week annual summer program focuses not only on training the selected community college students for chemistry related research, including lab skills, instrumentation techniques, technical writing and presentation skills, research ethics, how to approach new investigations, etc., but also on team work, building network and the understanding of what it takes to be successful in professional careers. REU participants stay on campus for intensive research and also get to visit professionals in the industry via field trips, such as Eastman Chemicals at Longview TX, UT Southwestern at Dallas TX, Texas Instrument at Richardson TX, Alcon at Fort Worth TX, etc. As a result, almost all of them continue to pursue chemistry related careers. Over 100 students went through the program from 2006-2016 and many of them finished their PhD, MD or professional degrees. About 1/3 of the program participants transferred and finished their BS degrees with A&M-Commerce. Over 100 presentations and publications based on their summer research were made in the professional conferences or published in the peer-reviewed journals over the years.  
In June 2016, both 2014 & 2015 REU cohorts were invited to return for a luncheon and to meet with the 2016 cohort. It was great to see the careers of these REU participants taking off after the summer research experiences.
Above all, this program is not possible without the support of the faculty mentors of chemistry and others, Chemistry Department and the administration of the University, not just during the summer but around the year to continue support these A&M-Commerce REU alum on- or off-campus. The Co-PI of the new 3-year project is Dr. Stephen Starnes. Other previous co-PIs include Dr. Lance Whaley, Dr. Stephen Starnes and Dr. Allan Headley.
We look forward to training more best community college students in the area to become leaders of the society who understand the impact and benefits of undergraduate research experiences on professional careers and being an all-around citizen."
__________________________________________________________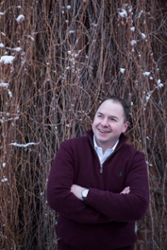 Dr. Gregory Eckerle of the School of Agriculture received a grant from ICC USA to study the "Effects of Yeast Metabolites on the Performance of Freshly Weaned Beef Calves."  The award in the amount of $9,078 will run through February 2017.
Dr. Eckerle said, "With the research efforts of the beef cattle unit at Texas A&M University - Commerce, our aim will be to investigate novel products which have the potential for increasing efficiency and animal health utilizing GRAS (generally regarded as safe) feed additives."
__________________________________________________________

Dr. Martha Hurley and Dr. David Hurley received a grant from the College for All Texans Foundation (CFAT) as part of their Texas Affordable Baccalaureate Grant Program.  The award in the amount of $170,000 was matched by TAMUC for a total of $340,000 for the two-year program.
This grant will support the development of the Bachelor of Science degree in Criminal Justice as a hybrid competency-based online program for certified first responders, military personnel, and adult learners with criminal justice employment experience beginning in the fall of 2018. 
The A&M-Commerce grant will help develop a competency-based online Bachelor of Science hybrid degree in criminal justice, meaning the focus will be on adult learners with prior criminal justice employment experience. It will be designed to assist the nontraditional student by providing a more affordable path toward degree completion, through a self-paced online learning platform.
 "The degree is designed to merge knowledge gained through criminal justice employment experience with the best of what higher education in the state of Texas provides to include the development of enhanced critical thinking skills, knowledge of evidence-based approaches to justice, and the use of advanced assessment protocols to improve decision-making on the ground by criminal justice professionals", stated Dr. Martha Hurley.
"This unique portal extends higher education to citizens of Texas heretofore unable to finish a course of study. We are delighted to receive funds from the Coordinating Board to develop a second line of study, criminal justice," said Texas A&M University-Commerce President Ray Keck.
"At the Texas A&M University System, we are always looking for new ways to lower costs and increase options for our students," said A&M System Chancellor John Sharp. "This initiative is a natural fit for us. I am so proud that three of our universities are on the leading edge of it, and I am grateful to the Coordinating Board and the funders for making it possible."
Read more: http://sites.tamuc.edu/news/expansion-grant-awarded-to-am-commerce-for-new-texas-affordable-baccalaureate-program-in-criminal-justice/#ixzz4akr6zYuZ
__________________________________________________________
Drs. John Paul Slovak and Venu Cheriyath, Assistant Professors of Biological and Environmental Sciences, received an award for the BioPride-JAMP (Joint Admission Medical Program) Special Projects for Program Initiatives in the amount of $8,411.  The project entitled "BioPride-Jamp Orientation Program for TAMUC's Pre-Med Students" will be for FY 2017.
The overall objective of this grant is to improve participation and success of TAMUC's Pre-Med students in JAMP program using a proven model to help students succeed in their freshmen courses, improve retention- and graduation rates.
__________________________________________________________
Dr. Ben Jang
, Regents Professor of Chemistry, received an award for his project entitled "
Investigation of Forming Pd Single Atoms on CePdOx Surfaces via Controlled Surface Modification Procedures.
"  The award in the amount of $70,000.00 from the American Chemical Society Petroleum Research Fund will advance the fundamental understanding of the non-thermal plasma reduction of ceria-Pd surfaces for the formation of Pd single atoms with desired atom-support interactions and also open a new channel for the design and preparation of other single atom catalysts with specific and desired surface properties on various reducible support materials.    
10/31/16

__________________________________________________________
Dr. Jinoh Kim
, Assistant Professor of Computer Science & Information Systems, received an award for his project entitled "
Research on Machine Learning Models for Network Traffic Anomaly Analysis
".  The $48,000.00 award from the Electronics and Telecommunications Research Institute (ETRI) will support research to develop algorithms and techniques for the identification of anomalous states in network traffic based on clustered patterns. This research will keep our network reliable and secure by developing a new monitoring methodology to determine if the network is in a normal state and how it changes over the course of time.    
10/31/16
__________________________________________________________
Three members of the Texas A&M University-Commerce Department of Psychology, Counseling, and Special Education received competitive grants to explore the impact of House Bill 5.  Dr. Hsun-Yu Chan, Assistant Professor of Psychology, will explore the patterns and pathways of course completion among public high school students in Texas and how these pathways are connected to students' college enrollment, choice of major, college graduation, and employment in science, technology, engineering, and mathematics (STEM) fields.  Drs. Hsun-Yu Chan, Brittany Hott, and Maria Carlson will join a network of scholars comprised of faculty members, postdocs, and researchers, in the state of Texas committed to utilizing the Texas P-20/workforce data repository to improve our understanding of student readiness and pathways.  10/24/16
__________________________________________________________

Dr. Brian Zator
, Associate Professor of Music, received an award for his program, "
Line Upon Line Percussion
."  The performance took place on the evening of Tuesday, September 20, 2016 in the Jack and Lou Finney Concert Hall, and earlier that same afternoon the artist had a class with students. The performance was funded partly by the university and partly by a grant that you received from the Texas Commission on the Arts.
10/18/16
__________________________________________________________

Dr. Ye-Lin Ou, Associate Professor of Mathematics, received a $35,000.00 award from the Simons Foundation for "Biharmonic Maps and Biharmonic Submanifolds."  This will support Dr. Ou's continued study of the geometry of biharmonic maps and biharmonic submanifolds with domestic and international collaborators.  Dr. Ou's project aims to continue his study on the geometry of biharmonic maps and biharmonic submanifolds, a field in which he has been working actively since he joined A & M Commerce in 2006. Some of Dr. Ou and his collaborators' contributions in the field include solving the generalized Chen's conjecture on biharmonic submanifolds and initiating several new topics of study in the field.
9/7/16
__________________________________________________________